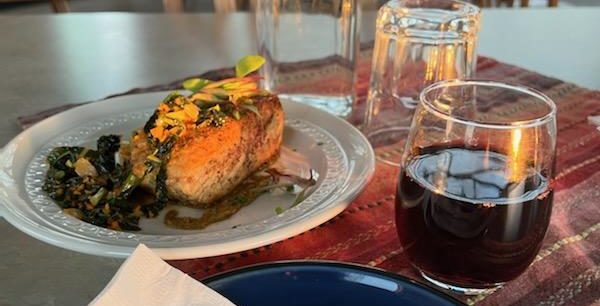 Zurita offers a hand-picked line of imported wines including Cava, Spain's answer to Champagne. Learn more with 'Cava 101' below ↓
We also serve Daura Damm, Spain's favorite lager beer crafter to remove gluten.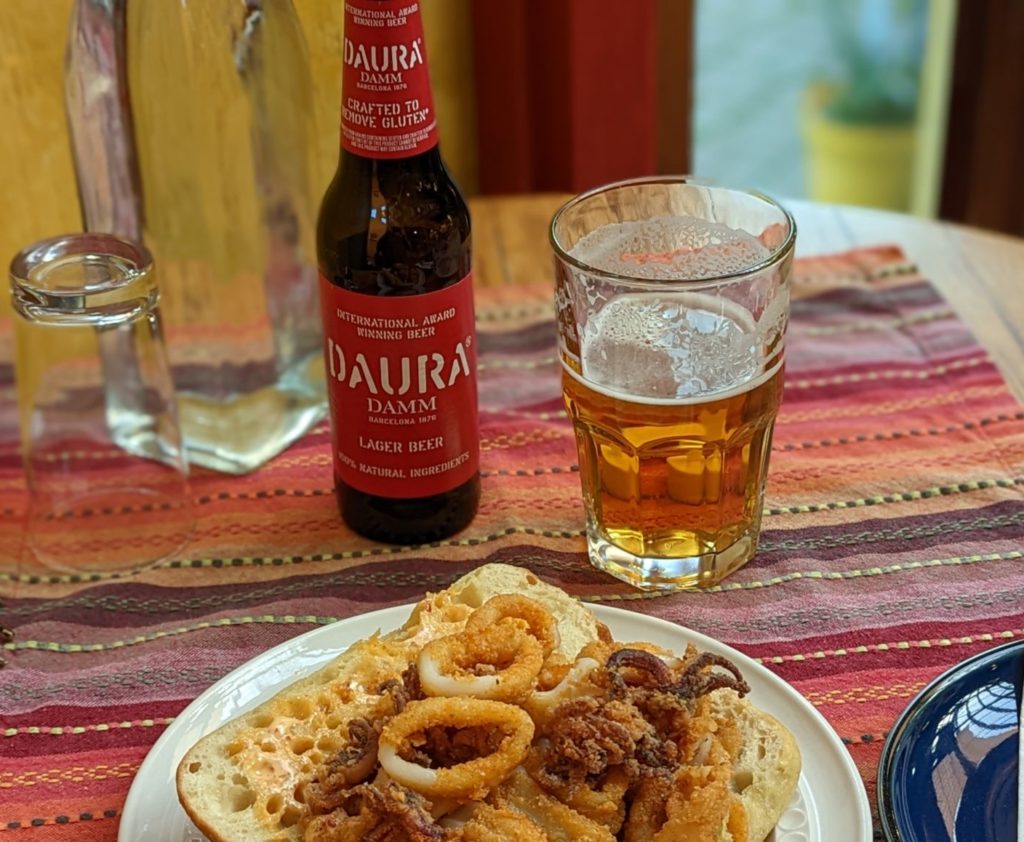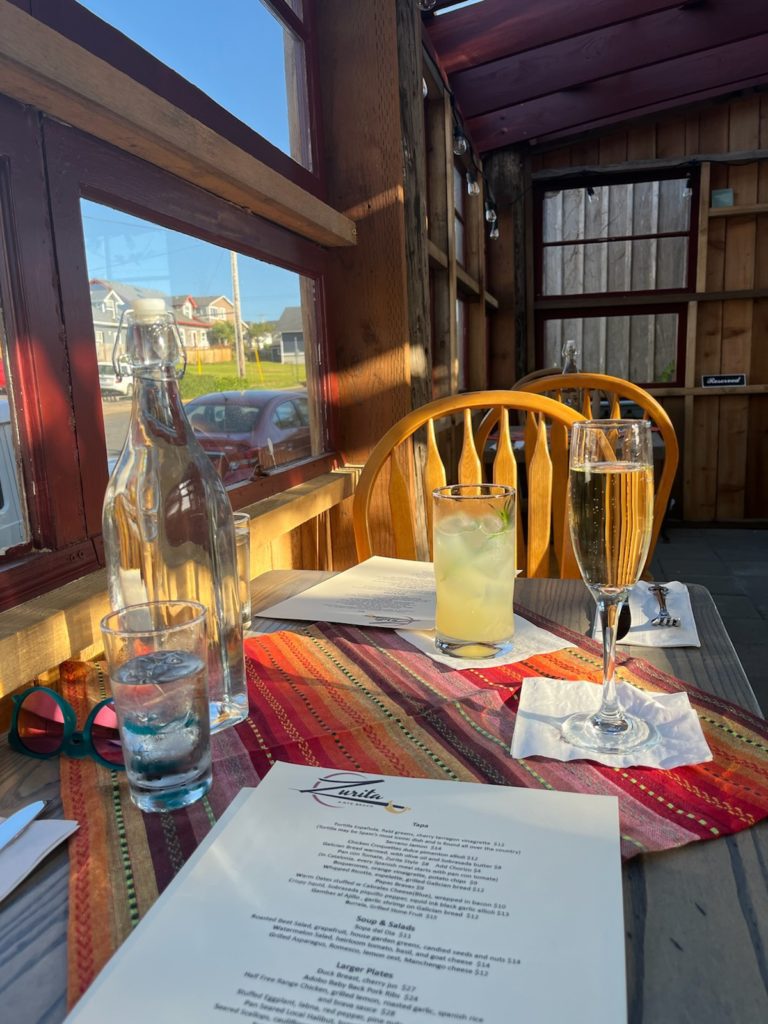 In addition, we have house-made Sangria and a selection of refreshing cocktails.
CAVA 101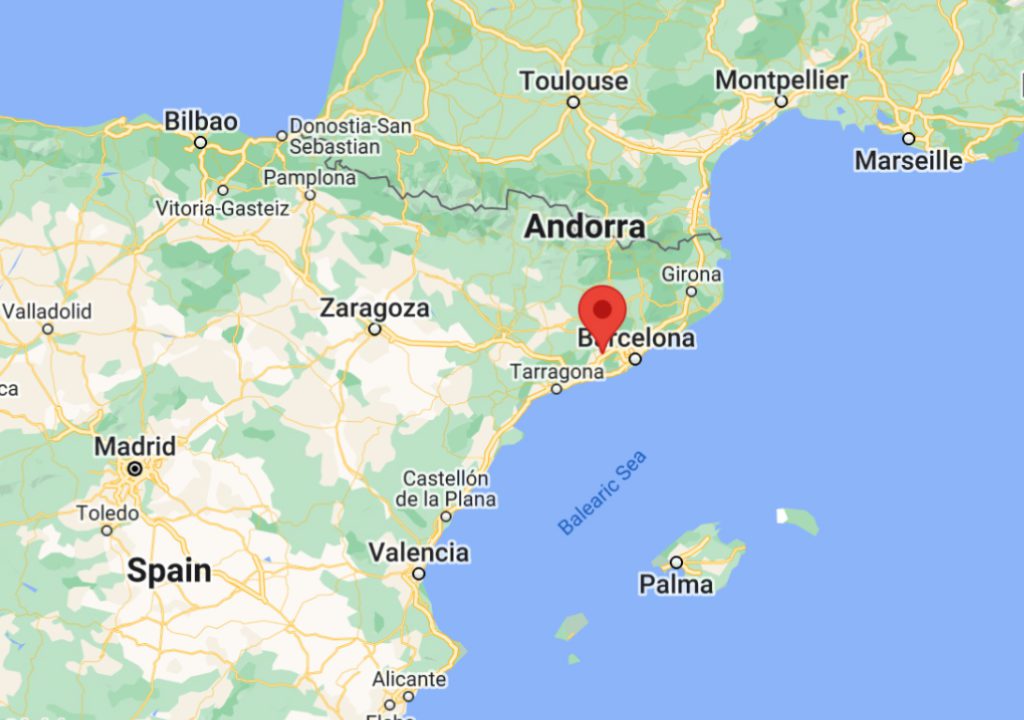 Cava is Spain's quintessential sparkling wine style, and the Iberian Peninsula's answer to Champagne. While the original Cavas were produced exclusively in Catalonia, modern Cava can come from various parts of Spain. Aragon, Navarra, Rioja, Pais Vasco, Valencia and Extremadura have specific and separate areas which qualify for the DO. In reality less than 10 percent of Cava wine comes from these regions. The heart of Cava production still very much remains in Catalonia. However, all of the scattered Cava areas share similarities of climate, largely Mediterranean, with moderate rainfall. Most vineyards sit at around 650-985 feet or 200-300 meters, although some reach 2,625 feet or 800 meters.
When it come to grapes, the traditional varieties used in Cava were Macabeo, Parellada and Xarel-lo. The Champagne grapes Chardonnay and Pinot Noir are now being used as well. Macabeo makes up about half of a typical Cava blend, not because of its flavor, but because it's a sort of viticultural "insurance policy". Macabeo vines bud relatively late in the spring, guaranteeing that their flowers and grapes are safe from early frosts other varieties can suffer from due to early bud break.
The interesting, slightly earthy flavors that distinguish Cava from most Champagnes are generally attributed to Xarel-lo grapes. Pinot Noir and Monastrell are used to bring red pigment and depth of flavor to Cava Rosado, which may also be labeled as Cava Rosé. Grenache, Malvasia (sometimes called Subirat) and Trepat are also authorized for use in Cava by the Consejo Regulador wine authority, although the latter is allowed only in rosado wines.
A Bit of Earlier Cava History
The Cava name comes not from a place, grape variety or winemaking technique, but from the stone cellars (cavas) in which the wine is matured. The style was first produced in the 1870s, by a Josep Raventós, on his return to Catalonia after a visit to France. Raventós had married into the Cordorníu family, whose brand still dominates Cava production today.
For the first century of their existence, the wines were called Champaña. Raventós had, after all, intentionally tried to imitate Champagne, making them in the méthode traditionnelle. However, in the 1970s the Champagne authorities tightened down on use and abuse of the name 'Champagne', backed by international laws. This created a need for an alternative name for these Spanish sparkling wines. The name cava was chosen, and in 1970 the official Cava DO (Denominación de Origen) title was introduced, to cover exclusively sparkling white and rosé wines.